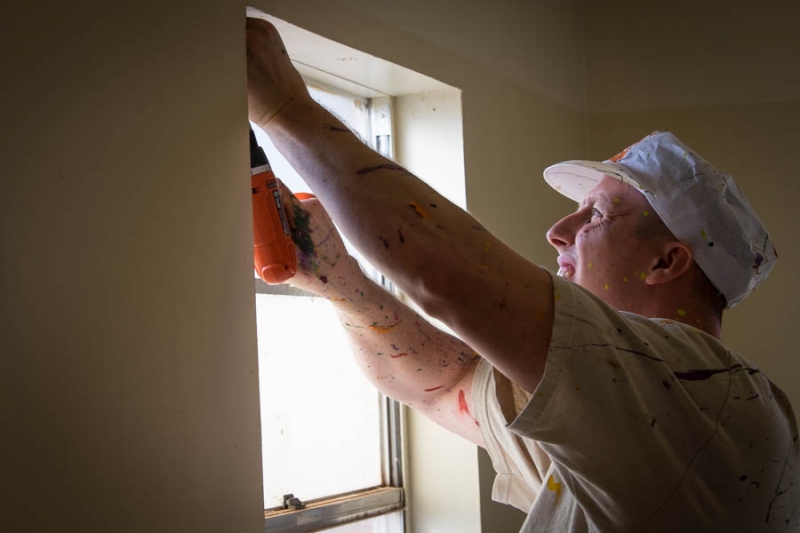 Twas the weekend before Christmas when all the the Alameda Community Center, not a creature was stirring except for the Dyess We Care Team volunteers who gave up their weekend to spread a little paint along with some Christmas cheer. The project was led by team leader SrA Brandon Barksdale (photo above).
A total of five rooms were painted. One room was painted with a fish aquarium motif, complete with sponge painted coral and various little swimming sea creatures. Another room looked like several cans of brightly colored paint exploded all over the walls and ceiling. A perfect look for the creative art room. The kids will love it. The very large movie/meeting room walls were taped off and painted with three shades of beige paint along the walls, providing a very elegant look to the room along with a few move fixtures to hang on the wall. The citizens of the Alameda community will be in for one big surprise when they see this room.
The WCT would like to thank the Star Family of Dealers, The Home Depot and The Paint Center for helping to make this project possible and helping spread the spirit of Christmas.